Global Diabetes Alliance
ONE GOAL – ONE MISSION
Win the battle that improves the lives of
Pre-Type 2 & Type 2 Diabetics worldwide
and eventually prevents Type 2 Diabetes!
DONATE
EVERY 10 SECONDS
Two people are diagnosed with Type 2 Diabetes globally.
EVERY 30 SECONDS
Somebody loses a limb caused by Type 2 Diabetes.
EVERY 60 SECONDS
Somebody goes blind because of Type 2 Diabetes; it is the leading cause of blindness globally.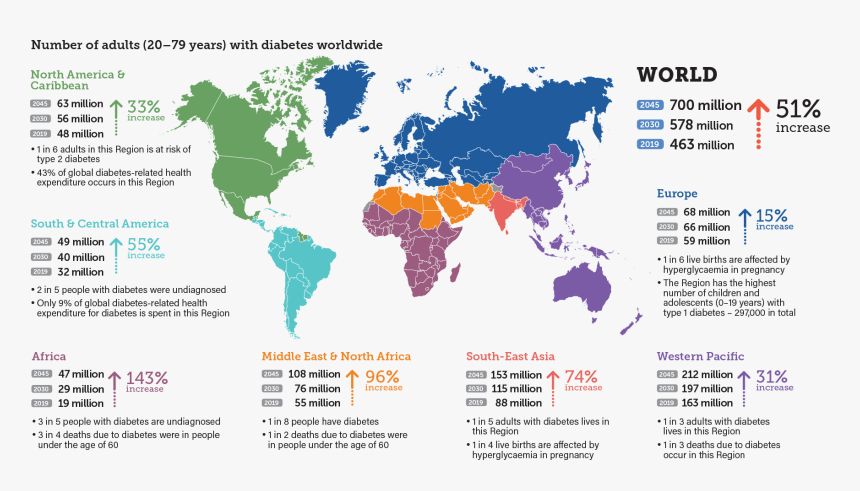 Approximately over 600 million adults (20-79 years) were living with diabetes; by 2045 this will rise to well over 700 million
79% of adults with diabetes were living in low- and middle-income countries
More than 20 million live births (1 in 6 live births) are affected by diabetes during pregnancy
Diabetes causes over 1 trillion dollars in health expenditure globally each year.
1 in 5 of the people who are above 65 years old have diabetes
1 in 2 people with diabetes are undiagnosed
Diabetes causes 4.2 million deaths annually
Leading cause of kidney failure globally, is the precursor to over a dozen different cancers, is the leading cause of heart failure, is one of the leading causes of medical bankruptcy.
1 out of 3 children born after the year 2000 will die of Type 2 Diabetes complications before their parents die.
Over 80% of the global population will develop Type 2 Diabetes in their lifetime if something is not done!
WE ARE THE SOMETHING IS NOT DONE!
FOUNDER/EXECUTIVE DIRECTOR: THOM ZWAWA
Thom Zwawa knows what you're going through. He's been there, and he's still there. Diagnosed with Type 2 diabetes in his late 30s, he's struggled both physically and mentally with the disease. Through education and persistence, however, he's navigated his way through the struggles and charted a successful journey. Thom realized that better food choices and a sustainable exercise routine were the answers to getting back to not only living a normal life but a fulfilling one as an internationally-certified fitness chef and an impressive run as a masters-level physique athlete, winning the prestigious Mr. Universe title at the age of 55.
Thom's mission is to share his successes, struggles, and knowledge with Type 2 Diabetics worldwide – helping them not just "manage" the condition, but to thrive and experience their own successful journeys through sustainable lifestyle improvements and personal empowerment. Thom will accomplish this through a powerful combination of education, entertainment, and compassion.

The Global Diabetes Alliance supports individuals who are in need
Diabetic supplies
Education
Inspirational programs through supportive Pre-Type 2, Type 2, Type 1, and Alzheimer's
organizations & foundations.
The Global Diabetes Alliance also funds other Pre-Type 2 and Type 2 Diabetes organizations who share in our overall goals and vision of helping those in need, educating those who need to learn how to manage their Pre-Type 2 and Type 2 Diabetes, educating and inspiring all to take control of their own choices and actions, and lastly, helping to support and fund research that is specifically focused on food, nutrition, fitness, and emotional and psychological aspects of Pre-Type 2 and Type 2 Diabetes.
TYPE 2 Diabetics need solutions, not just a diagnosis. GDA will work globally to support the tools, caring and real inspiration people need.